There is more to life than being happy.
You may say that I am one of the most unfortunate persons in the world that had experienced different life's prejudice one after another. Well, you are right, I am one of them and also one of them that make these traumatic events help me grow as a person.
Back in those days where I need all the hope that I can get in this world, but it was never that easy. Back in those days where I was diagnosed with cancer, Leioyomyosarcoma – a type of soft tissue tumor that can be developed in muscle, fat, blood vessels, or any other tissues that support, surround and protect the organs of the body. Back in those days when leaving my country, the Philippines was never easy but I have to. Back in those days where I lost my custody of my 2 children after working abroad. Back in those days were my communication with my children were completely cut off and it's still counting until these days. Fours years have passed, and it's…
Overwhelming!
What happened in the past, they will never define me. What happened in the past, it only made me be driven as fuck grown-ass human being.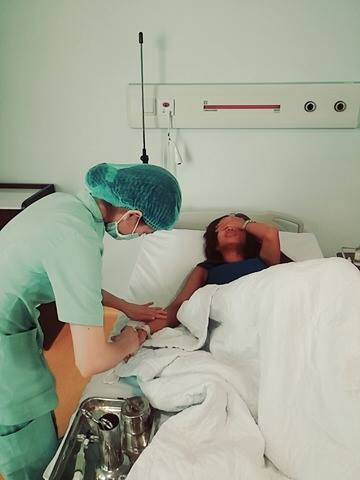 The photo shown above was after my surgical removal. I thought to myself, "The battle against this cancer has really begun." And I have to face this battle with all confidence and strength no matter what happens.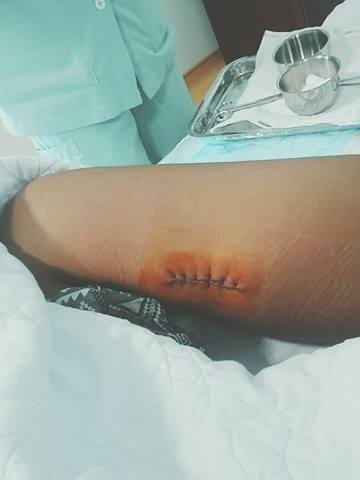 These stitches where the tumor was removed was telling me that, "I made it! It's the beginning of a long-running battle, and I am gonna win this!" But the fight was not that easy. Searching for hope seems unattainable. I suffered PTSD after my radiation treatment but I did not choose to stay miserable. I put my feet back on the ground and decided to walk a life that has a purpose. And the path of finding meaning in life is actually a bed of roses. No ideal job, wealth and power, perfect lover or expensive materials can lead me to happiness. But the ability to recover quickly after different traumas in life I experienced, where I can find my inner gift that I am able to share it with different people whom I met every day.
My unwavering passion in order to live the present moment with a meaning has brought me into a different beautiful experience that makes my heart happy as well as the other people I share my happiness with:
The goal to spread more smile to others than tears.
The sole purpose of paying forward after beating cancer is to serve compassion for those who also suffer from cancer.
To share experiences with peer survivors.
To share beautiful memories with every person that I meet every day.
People come and go like happiness does, and finding meaning in life is to see many good things around us despite bad events may happen to us.
These people in the photos above where I shared lots of smiles and waves of laughter. Most of them I may not see them on a daily basis but the memories we shared that makes a life fulfilling:
Tien, a very strong Vietnamese woman who also fight cancer and never lose hope in life no matter how strong the pain she is experiencing up to now.
Beri, a very good friend, a peer survivor and a mother that serves as an inspiration to Sarcoma patients and survivors in the Philippines.
A short moment being with these angel before she gained her halo and wings to heaven.
As an event planner for years, this event has been the most memorable where kids were showing their creative talent by painting the street with a chalk.
A moment of laughter with my Kindergarten students on a Christmas Day.
Being a host for an English Club for 2 years has made me met different people.
The first and most challenging trek where I feel proud of myself to conquer mountains in a day and be able to meet new friends.
The most meaningful thing I do each year is to share a blessing to these kids in Thu Duc District, Vietnam.
The volunteers who are always ready to share their time with these children in a love school in Thu Duc District.
I find meaning in life after healing from all traumatic experiences. And it gives me something to keep going and to be lived.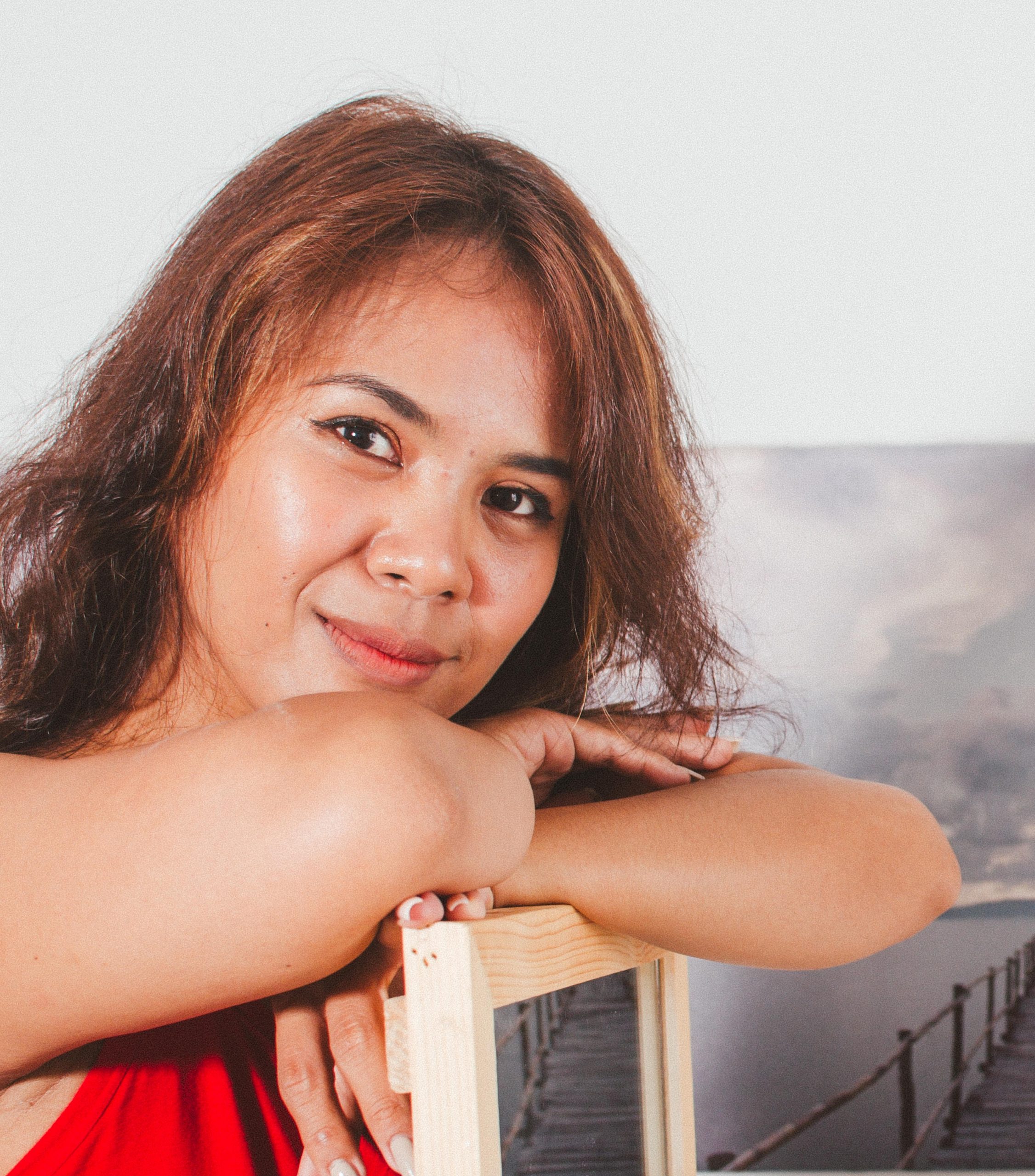 🌐 I'm the author of "The Cancer Voice Asia", and I want to share my experience with cancer to help you through yours. We create a special network of people living with similar experiences that allows us to empower ourselves and helps us to fight against the disease.
👩‍🔬I was diagnosed with Leiomyosarcome in 2016, when I was 29 years old. My healing journey becomes your healing journey, and I want to use this platform to inspire people all over the world.