2nd Journal
Written last 3rd April 2016, Thursday
Remember the time you thought you never could survive? You did, and you can do it again. So — next, please…
From the time when I had learned that I have a soft tissue tumor (month of February), thoughts are full of questions and quite puzzled. The heaviest part of this cancer experience was before I had undergone my surgery; no way to go, no one can talk to, uncertain if I share with people if they will listen and I can feel the pain (which is still tolerable) in different parts of my body. But, grateful for the few that who listened and help in different ways even in just small ways, very appreciated. Most grateful for a person who was always there all the time (before, during and after the surgery). Where I never asked to comfort me, I was only expecting someone can listen to me, but I was comforted more than I expected. An angel that was sent from heaven. And, I am most grateful, for having a loving and selfless mother that is the only person who felt an equal pain that I have been feeling even I am far from her.
When everyone is at the end of the rope, where there'll be no strength to do anything; what can a person do more even before they will reach the end of that rope? Will they settle for what they have now? Realizing that, "I may be feeling good because I don't smoke or drink alcohol; I have my money, I am secure in my life; but, what about the diet (the salt intake)? How we manage our emotional, mental and social life? Are you satisfied with what you have now and not afraid of the uncertainties coming along the way? Are we really enjoying a real quality of life? Is managing our everyday routines of eating, working and sleeping quite well enough? You think that acquiring such diseases can get from communicable disease, but think of those incommunicable diseases that we can get from the foods that we eat; high in saturated and trans fats, salt and sugar (and refined carbohydrates).
The second and final biopsy concluded (that was after the surgery), that I have Leiomyosarcoma, Grade 2 (month of March). I was like, I've got plans already. Of course, this is not detrimental yet. I will surely not allow this circumstance to change them because of knowing about this disease. I only allowed myself to cry alone, poured everything; and then after that, I pondered. Think about what would be the best thing to do. As I have shared a message, from a book that I have been reading, "Life is a series of interruptions interrupted by interruptions'. Whenever we think of trouble, we think of things happening contrary to our expectations. Unforeseen happenings that upset our schedules; problems that ruin our plans; or pains that affect our health. The bottom line is that events are not happening and unfolding as we have planned." I may be interrupted, but the happenings and to yet to happen will never waver. Cancer never ruins my plans. In fact, things happened better than was expected.
I may have shed weight, looked pale or sick; but I am thankful and overwhelmed for that someone who still sees the beauty inwardly and especially outwardly especially when I don't wear my makeup. I may have shed weight, looked pale or sick; but never allowed myself to feel defeated. Most of us may become aware of our worth and value life once we've lost it or we are about to lose it. Good health is many of us desire. So, when are we going to start? How?
How did I start? I left Vietnam with both planned and unplanned things. Both certain and uncertain things. I went to Hong Kong to do things that I and my best friend were planning for a year! I went there without thinking I am sick, even my doctor allowed me to go to Hong Kong for as long as I will do my radiation therapy as soon as possible. I went to Hong Kong for work, vacation, and travel. Work, to continue my career as a teacher, whether in Hong Kong has a controlling government, things went well; and looking forward to things falling into places. Vacation, since I have the convenience during my stay there. Travel, since I had decided to have an uncertain journey in spite of written plans and itinerary by myself. Best things happened in Hong Kong, so easy to love that place.
I left Hong Kong, was on my way to the Philippines. And my treatment had started.
Progress and perseverance. Progressing through persevering. My treatment is progressing as well; through people who love me, always think of me, treatments and my travels. All this thing happened through the Creator's grace. During my weakness, I was healed and perfected. Grace that replenishes, renews and sustains from suffering.
Are you happy? Do you wake up with a purpose, walk with "pep in your step," and have a smile (or even laugh) on your face? Me? I am.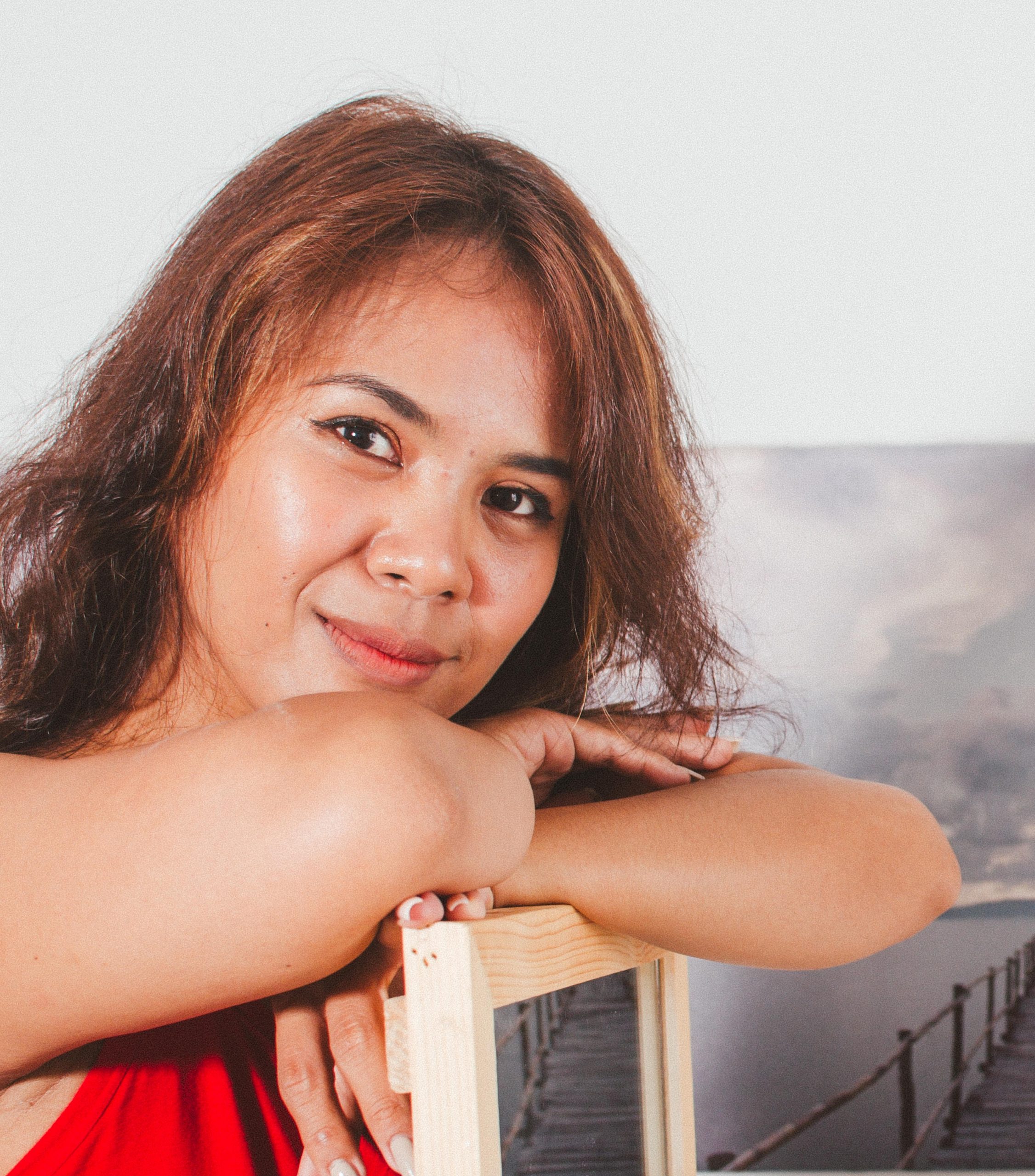 🌐 I'm the author of "The Cancer Voice Asia", and I want to share my experience with cancer to help you through yours. We create a special network of people living with similar experiences that allows us to empower ourselves and helps us to fight against the disease.
👩‍🔬I was diagnosed with Leiomyosarcome in 2016, when I was 29 years old. My healing journey becomes your healing journey, and I want to use this platform to inspire people all over the world.