My thoughts… are just everywhere. I could not even focus. My mind is blinded, racing, and beating right out of my chest.
I had been diagnosed with cancer, I followed all the treatments. Now, I'm back home, I can go back to work.
I am not even sure if I will miss my old before my cancer. I embraced my cancer, but I am not living with cancer.
Oh, so you're still alive, how unfortunate are you!
You are wrong.
Cancer sucks and so as anxiety or depression.
Wait… depression? Don't get me wrong. I am referring to depression that is more common for everyone even for those people who don't have cancer.
Depression is not the same as clinical depression. But, if you just let yourself go deeper into different symptoms of depression, you will be more likely stuck in major depression.
To be honest, if you are gonna ask me how I'm doing, it is a question that I just really want to give a reply.
But if I won't reply, you will misunderstand me and you will start to drift apart.
Do you think it is easy to answer this question for a cancer survivor? Because you know what? For a cancer survivor like me, I choose not to talk about my cancer and allow me to live my new life with the same people who used to surround me.
Oh, yes, I got it. Some of you will not eventually stay, well, this is my new life!
We choose not to talk about our cancer because this is one of the ways we can cope easily.
You may think that I give up, well, it's the only way to survive.
I prefer to stop thinking about my cancer, meet new friends, go somewhere I have never been and do things I have never done.
**In one of my research results reveals that depression is more common for people with cancer who often struggle with uncertainty, challenges, and fear that a cancer diagnosis can bring.
According to Cancer.net, depression is a collection of symptoms that group into 4 categories: mood-related, cognitive, physical and behavioral. Because cancer and cancer treatment can cause similar cognitive and physical symptoms as depression. More emphasis is placed on the mood-related and behavioral symptoms for people with cancer.
What are the symptoms?
Mood-related symptoms: feelings of sadness, hopelessness, irritability, numbness, or worthlessness.
Cognitive symptoms: they are related to a person's thought process, it decreases the ability to concentrate, difficulty making decisions, memory problems, and negative thoughts (severe depression can include thoughts of suicide).
Behavioral symptoms: crying often, social withdrawal, loss of interest in activities you previously enjoyed and a loss of motivation.
Physical symptoms: fatigue, low energy, poor appetite, sleep problems, lower sex drive.
How does depression affect cancer treatment?
Depression or clinical depression (there two don't have the same level of stress as what I had mentioned from my previous blog) can worsen the physical effects caused by cancer, sometimes increasing the losses experienced by the patient (for example fatigue caused by depression can worsen the fatigue caused by cancer treatment).
So what are the common ways doctors treat people with depression (the first 2 points can be done carefully even without doctor's endorsement)?
Emotional and social support can help people better cope with the daily challenges that cancer brings.
Main treatments are counseling and medication (sometimes both, but must be done by a qualified doctor).
Talk with a counselor or a right person/friend (for mild depression).
The main goal of counseling is to enhance coping in problem-solving skills, help find support and reshape negative self-defeating thoughts.
There are numbers of counseling options: individual counseling, couples or family counseling and group counseling.
The following are just the inescapable facts of everyone's life that we cannot change.
You may not have cancer but you are in pain. It may not every day like how a cancer patient feels but it is clear that we cannot stay away from sadness, worthlessness, or anxiety.
Suffering, regardless, it is something that we can be in charge of. We always have the option to stay happy than to be stuck in an utterable turmoil of depression or anxiety.
And only you can do that. Your friends and families' support is more than enough but it's useless if you already made a choice inside. And that is, to be filled with sadness and negativities.
It is not easy, being happy does not happen in just one snap, but if you are decided after making a choice to turn your life upside-down.
You can see the beauty of the process of taming your brain's emotional response. Whatever life throws at you, you will always keep returning to a conscious and mindful state of mind. And you will be able to recognize your emotions within yourself and even in others and to manage them daily.
Any thoughts you want to share regarding your struggle and struggle with anxiety and depression?
Just leave your comments below.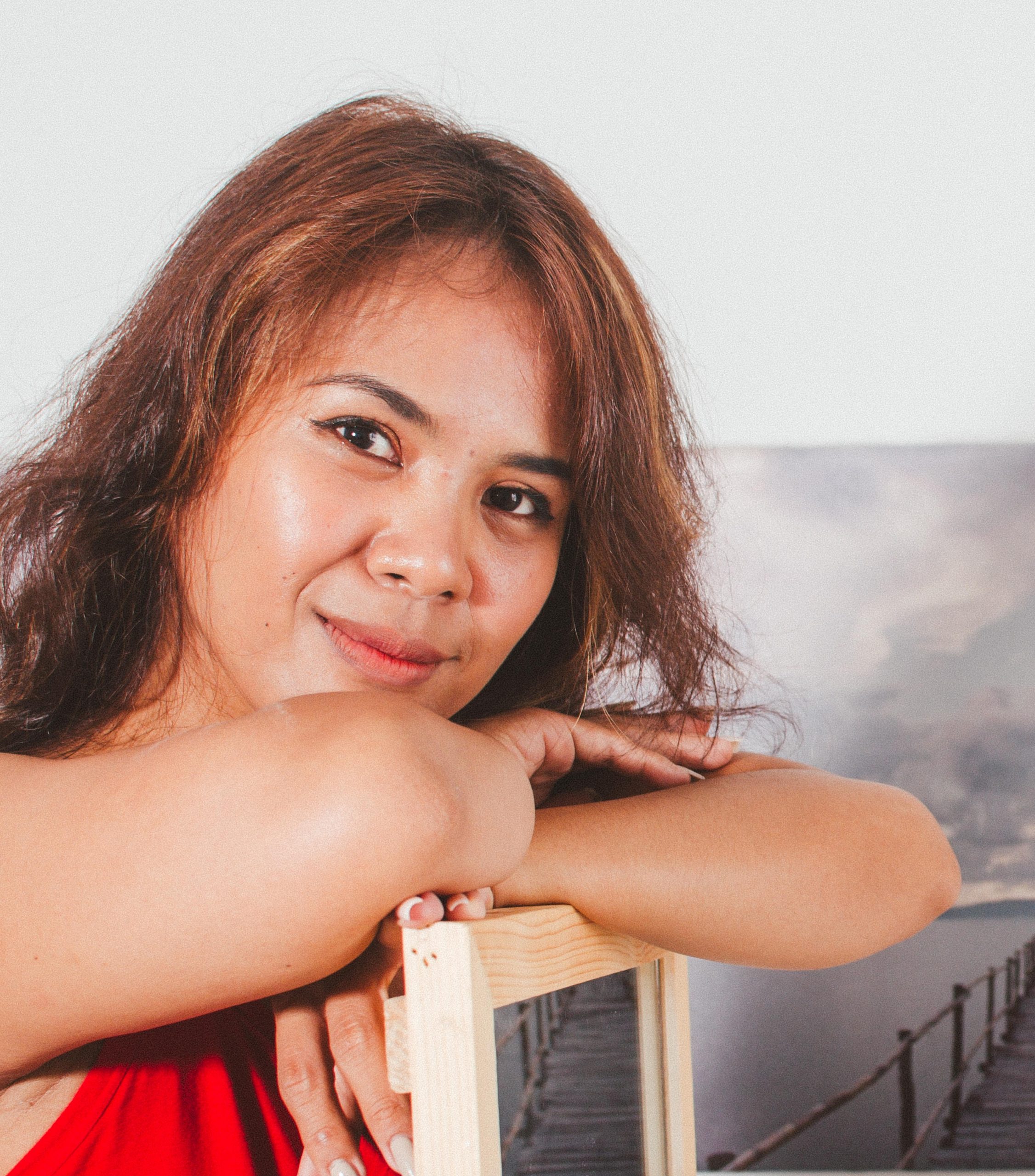 🌐 I'm the author of "The Cancer Voice Asia", and I want to share my experience with cancer to help you through yours. We create a special network of people living with similar experiences that allows us to empower ourselves and helps us to fight against the disease.
👩‍🔬I was diagnosed with Leiomyosarcome in 2016, when I was 29 years old. My healing journey becomes your healing journey, and I want to use this platform to inspire people all over the world.