The Diagnosis
MPNST (Malignant Peripheral Nerve Sheath Tumor) high-grade in sternum area and low-grade in the left thigh, May 20, 2016.

The Decisive Moment
I did many surgeries from 1st grade, middle school, and even after my college. Since I was young, I've got a number of lumps forming in my body.
My family was very worried so they brought me to the doctor for a biopsy. An excision biopsy was done and the result was eventually okay.
Unfortunately, the number of lumps growing in my body grew more each year. So, I was required for another surgical removal especially on my right abdomen.
My surgical removal happened for 3 times already but then, another lump grew on a different site.
Until then, the doctors were able to give their final diagnosis, I have Neurofibromatosis since I was still in college.
I tried to make research over the Internet and look for the common symptoms. I realized then that my cancer is genetic and I got this from my grandfather from my father's side.
Most of my lumps previously were all benign, until a tumor appears from a different site and it turns out to become malignant.
After having many surgeries done since I was young, I even look like a rag doll already, but it's fine as long as the results are good.
Despite the fact that I am living with cancer, I never let cancer define me.
I successfully completed my nursing degree and I work as a nurse for 6 years after college. I am PDN (Private Duty Nurse) to a cancer patient with a terminal case which I took care of her for only 4 months. Then, as a caregiver in the western part of the globe and a medical nurse in the middle east.
Like you, I also have many plans for me and my family. Like giving them all the best from the only daughter that they ever had. Until this had happened. It seems unfair but I never allow this illness to hinder my plans.
When I figured out that I have another tumor on my left thigh and on my sternum, it was so difficult to believe that it happened again. But then I just ignored it.
When I was working in the Kingdom of Saudi Arabia. I notice that the tumor grows bigger than the last time I checked it from the same site (in my sternum). It's very uncomfortable for my job. I was thinking to go back to the Philippines to have this check.
Last 2016, the doctors did my 1st MRI and they found out that there are 2 tumors on my left thigh like the size of an egg and they need it to remove those urgently.
As a nurse, I know what they are talking about. But it seems that I could not accept the fact that I have that kind of illness.
Maybe my working environment before affect my condition but I always take care of myself.
May 2016, they remove the tumors from my left thigh and in my sternum. And after 2 days my doctor called me over the phone saying that I have cancer.
When I received that message I don't want to tell my mother right away. She will be hurt a lot.
And then I decided to go to my doctor to get some advice on what should I do to start my treatment. I eventually told my mother about my condition later on.
Advice
Aside from a healthy diet, proper exercise, and the right medication. It is important to keep God in our heart.
I will do this not only for myself but to my family especially. I used to blame God, why me. Why I have this illness? Why he gave me this kind of test? Then one day, I realized that this is not the end yet. God gave me this because He has a plan for me
In the same year where Karen was diagnosed, she finished all her treatments including 30 sessions of Radiation therapy. She starts a new lifestyle and getting regular scans.
You may think how unfortunate for some people like Karen to have nagging lumps that keep occurring in her body, yet she remains strong and is very selfless to keep being positive for her family sake.
Would you do the same as what Karen did or just simply give up the fight? Share your thoughts, leave a comment below!
Photo courtesy of the author.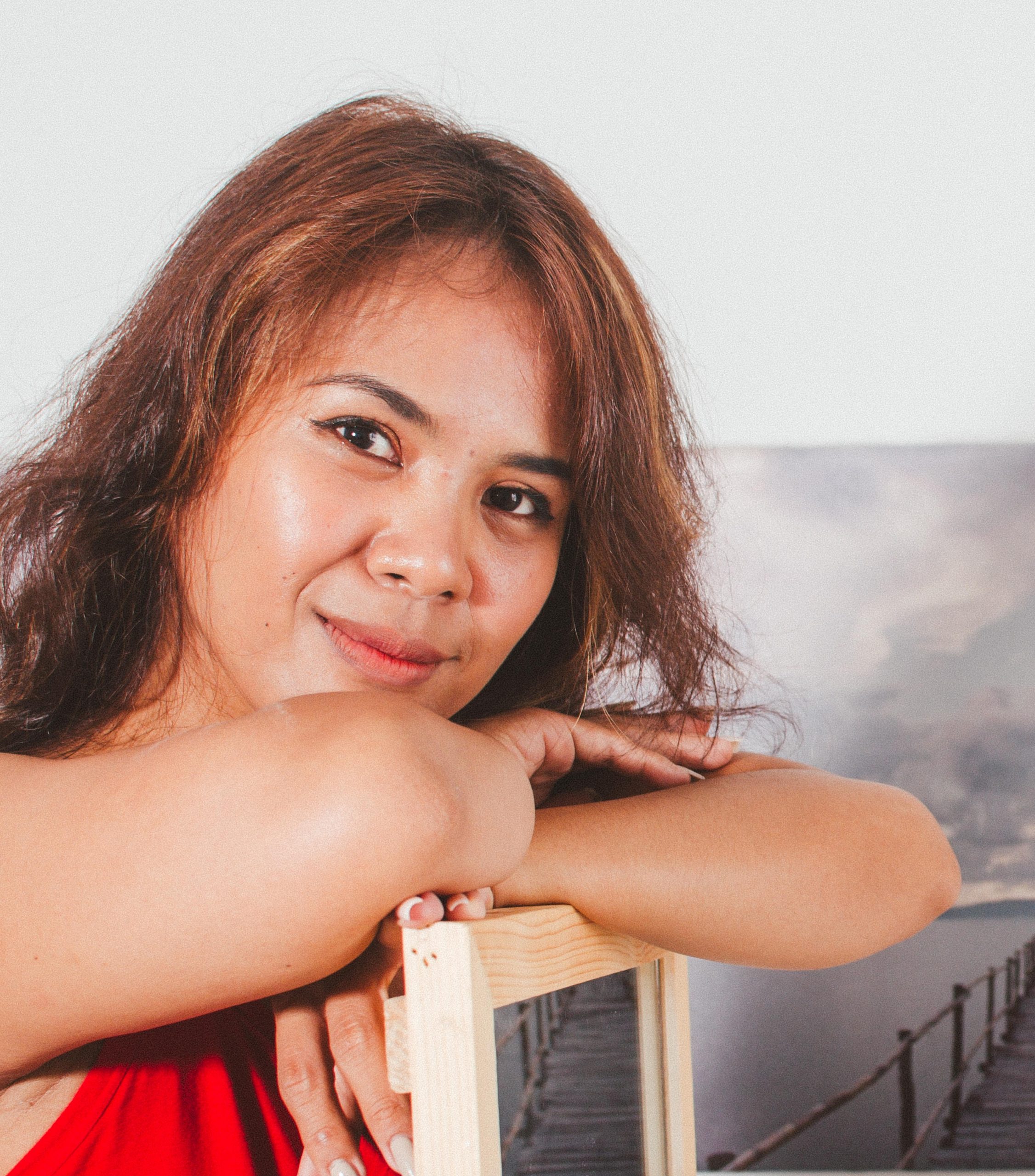 🌐 I'm the author of "The Cancer Voice Asia", and I want to share my experience with cancer to help you through yours. We create a special network of people living with similar experiences that allows us to empower ourselves and helps us to fight against the disease.
👩‍🔬I was diagnosed with Leiomyosarcome in 2016, when I was 29 years old. My healing journey becomes your healing journey, and I want to use this platform to inspire people all over the world.