To continue the letter series for a friend, To My Dear Friend, let's now talk about the feelings, mood changes and personality changes of a cancer patient or survivor.
You are maybe caring a loved one who has cancer and you might observe his/her personality changes also you are unable to fathom that temperament.
Coming across a friend or loved one's personality changes because of cancer seems scary and disappointing but it is the time they need you the most.
You might find that is complicated that you can ever imagine communicating to someone you used to spend time the rest of your life. But here you go, you are wondering what went wrong.
Please do remember:
Personality changes in cancer may happen for many reasons–
From mental health to chemical changes in the body…
BUT… it does not really change what you or friends, family or carers have to cope with.
There are many simple ways you can do even you are struggling with communicating with a loved one or friend that has cancer:
Write a letter.
Write a small note once in a while, leave in a fridge or in at the door of the bedroom.
Cook something delicious and healthy food.
Give a HUG.
The simple do in just do it. Where, also a common proverb agreed to it, "Actions speak louder than words." A meaningful silence is always better than meaningless words – and go along with simple actions.
Cancer patients and survivors do not need superficial friends or family.
Unfortunately, some people will turn their backs on you. Whether a family or friend, after hearing those three little words "cancer" they just simply abandon you.
For most of us who experience cancer, it is an isolating disease which tends to shut us up after the diagnosis. Yes, we still need and want to talk about our cancer, the worst thing might happen, in case we are going to die at any moment from now. We also want to consider the option if we are going to turn down the treatment. We want to talk about our pain and grieve for ourselves. But, regrettably, a lot of people don't want to listen to that, even our close friends and family.
However, having experienced cancer and became isolated from the people that surround me had taught me a lot of valuable lessons. One of those is learning to accept that people have limitations, understanding that even a family is not able to be there for someone who has cancer. Probably, some are just afraid and could not come face to face with their fears. Some need you to be strong and only could not bear seeing you weak. Or unfortunately, some of them just don't care as much about as you thought they did.
Whatever reasons people may turn their backs on someone who has cancer must probably have own issues. Whether knowing it is unfair for someone who has cancer being deserted. However, behind this abandonment issues, there is always a hopeful side of having cancer. And that is helping us see who our real friends are. Even a stranger can become a part of your day-to-day survival and become a friend for a lifetime.
To my dear friend, who did me a favor during the time I was so exhausted and needed a hug badly. Feeling so grateful for you gladly promised to give me that hug, casting aside your priority for the meantime and took care of me.
To my dear friend, I hate to think that your cancer came back. Seeing you each day being so strong, you just simply put the words, "be strong" into action and "we still have hope" by caring your close friends whenever we also got sick. It is unimaginable that someone has cancer and racked with pain every day still able to care whenever a friend gets ill. You just simply show up as possible as you could and help in any way as you could. Where in fact, you are the one that should be taken care of.
Having experience this magical physical contact from a friend during the time I was exhausted and from a friend now who is every day exhausted from cancer, we must realize the importance of physical contact by simply giving a hug.
Cancer hurts.
The pain cannot be described. A bit of human warmth and contact to remind someone who suffers from cancer that they are not alone.
To be sure, there are some cancer patients that are suffering excruciating pain in their bones or muscles. Also, never forget to ask before you give them a warm squeeze and try to be as gentle as you can.
"SOMETIMES ALL WE NEED IS JUST A HUG."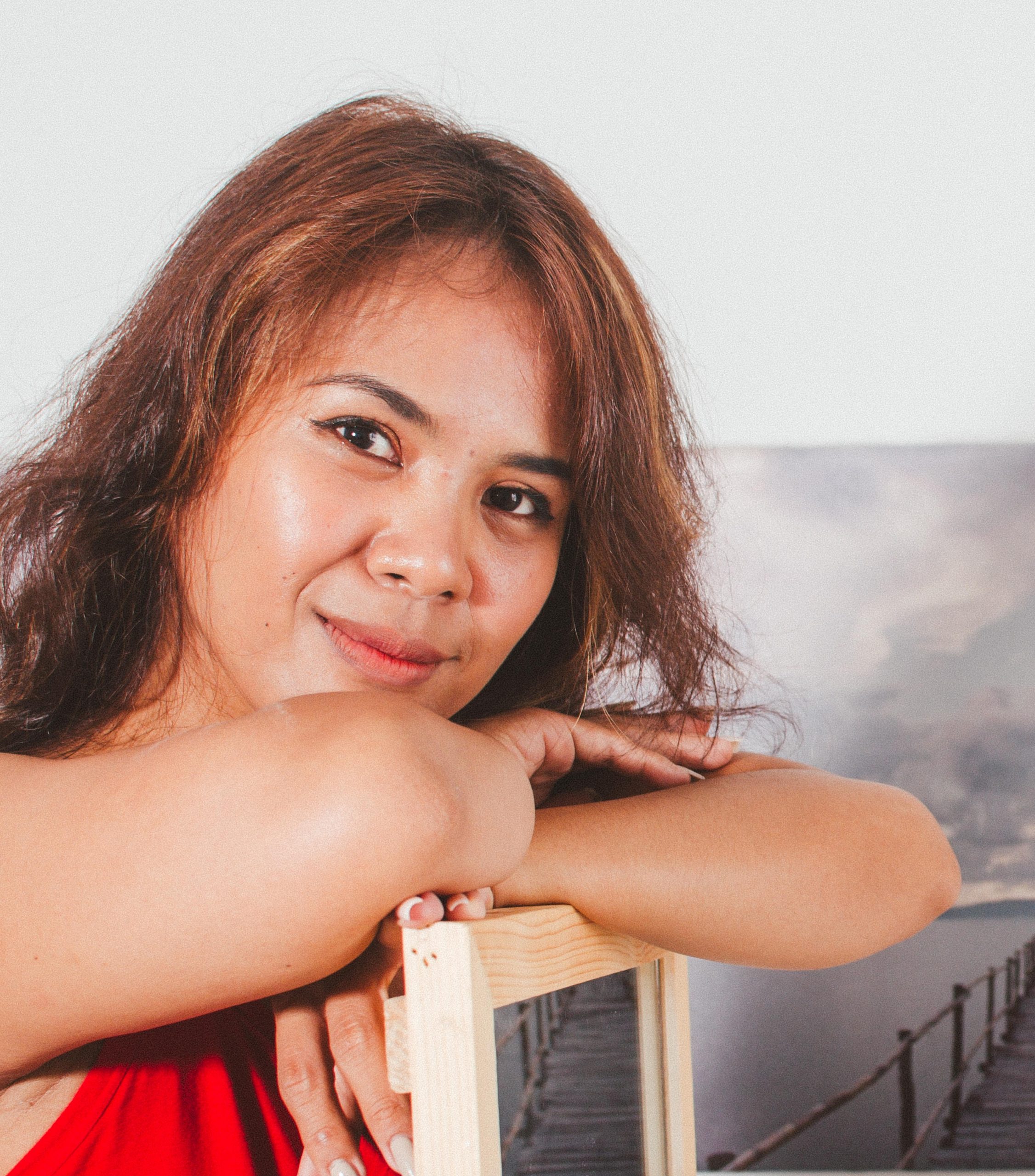 🌐 I'm the author of "The Cancer Voice Asia", and I want to share my experience with cancer to help you through yours. We create a special network of people living with similar experiences that allows us to empower ourselves and helps us to fight against the disease.
👩‍🔬I was diagnosed with Leiomyosarcome in 2016, when I was 29 years old. My healing journey becomes your healing journey, and I want to use this platform to inspire people all over the world.