"This I tell you – having cancer could never be easy and I know that every cancer patient knows this.

Until today, I'm still coping. There are good and not so good days.

But each day I'm learning to let go all the worries and negative thoughts that will not do any good to me."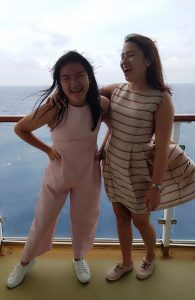 The Diagnosis
I was diagnosed with High-grade Myxoid Liposarcoma with Round Cell on Right Thigh last November 2015. I first noticed a small lump on my right thigh around October 2014. It was very small that I can even hardly locate it until then I decided to have it checked. I took a needle biopsy and I was given the impression that it was a Lipoma. Lipoma is benign so I thought, nothing serious. I can have it removed or just leave it there. So, I was not alarmed by then. But after a year, the lump grew, so I decided to just have it removed. That lump that I thought for all those time is just a Lipoma.
October 2015 when I came back to my doctor. This is all where began my cancer journey. It was confirmed that I have Myxoid Liposarcoma thru MRI. Surgery was done at Cardinal Santos Medical Center by my very good and compassionate doctor, Dr. Samuel Ang. And the final diagnosis is Myxoid Liposarcoma with 40% Roundcell Component that made it a high grade and largest dimension was at 7cm.
I did IMRT radiation for 30 sessions and had been cleared from all my regular scans every 4 months UNTIL last January 2018, again, the doctors found a suspicious nodule in my lungs.
Now, after 3 months it grew, double in size. We have to consider or treat this as metastatic sarcoma and this needs to be removed. At the moment, I'm having another PET/CT scan so that my doctor can finalize our medical plan.
I want to be honest, cancer that is associated with death brings fear: fear of death, fear of pain, fear for the hardships that I will bring to my family and loved ones, fear of financial expenses, and so on. FEAR most especially, of a single mother, thinking about the future of my daughter.
The Decisive Moment
I was scared and frustrated. I have lots of plans and dreams and thought that my time is limited or cannot fulfill them anymore. I am living a fast-paced life. I am at the peak of my career and thought that I was living a healthy lifestyle where everything is balanced. And then suddenly here comes the word sarcoma which I never even knew existed.
That is the truth, there are many negative emotions that really consumed my mind and my body. I am not a vocal person ever since that is why maybe coping is not that easy for me. But throughout this journey, I realized a lot of things. And the most important thing is to always lean on God. And that not all things have answers, that is why we need to trust the higher being.
I always put into mind that God will not give us what we cannot handle, that God is greater than all my struggles, all my doubts, all my insecurities and all my fears. He has a plan and He will take care of everything.
Maybe this circumstance is God's message to me that I should slow down and appreciate my life and the people around me, to appreciate the little things. Because with this, I realized that there is a lot to be thankful for. That I am blessed. And at the end of the day, what will remain are the memories, experiences, bonds, friendship, and love that we create with others.
Advice
They say the big part of this cancer is from negative emotions, and I believe that. That is why my advice is, always choose your battles. We choose what is worthy of our stress, worry, and frustration because it affects not only our mind but our body as well. We are ultimately responsible for our own health.
Now I am focusing on being thankful for everything. I am focusing on being a good person that I could be. I am focusing on trusting God and His plan for me.
How does this story of November resonate with you? Share your thoughts, leave a comment below!
Photo courtesy of the author.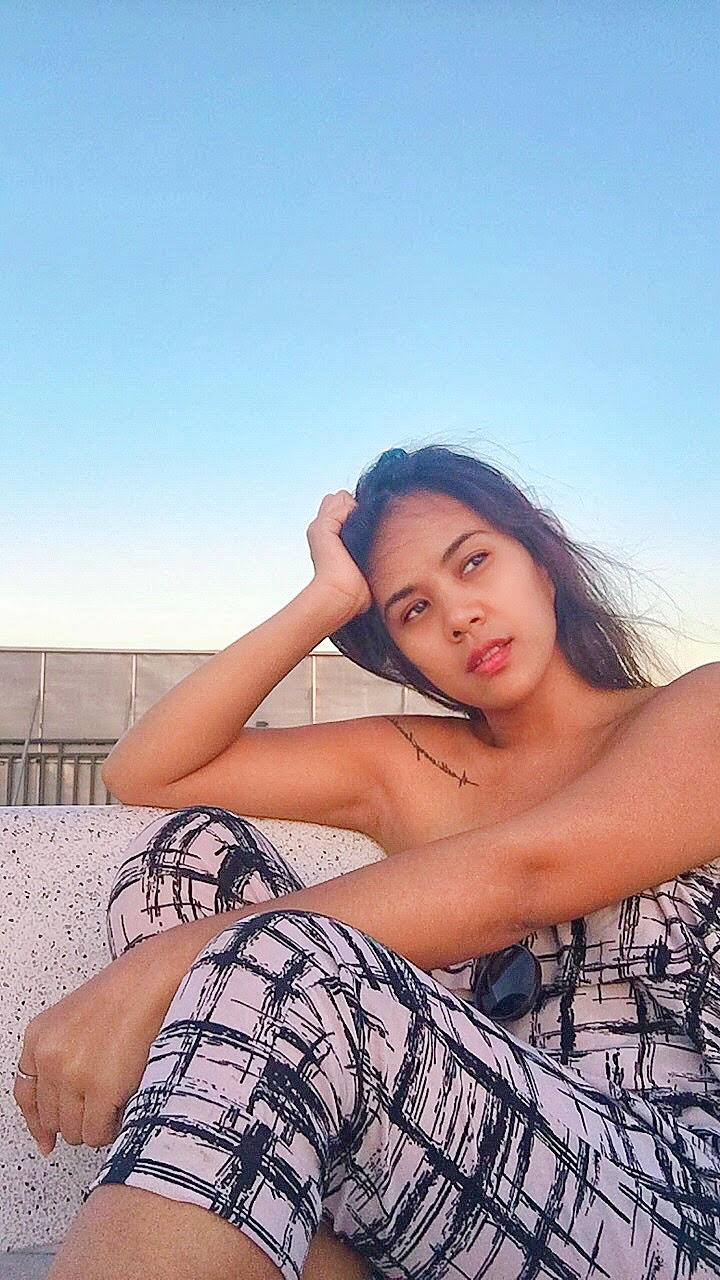 Cielo Superticioso, is the author of The Cancer Voice Asia created last August 2017. Cielo focuses on the remarkable benefits of sharing her story and uses her own journey as a means to help you with yours.